Drive-In Ads from Peoria, Illinois.
My sister found a Peoria Journal Star newspaper dated December 5th, 1969 and there are some treasures of drive-in theater ad materials on page B-7.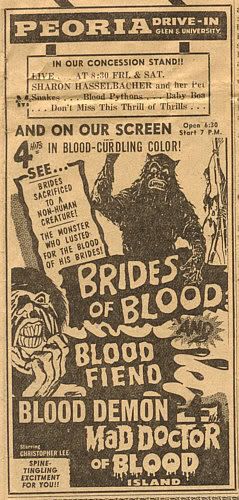 I like the note about the snake handler, Sharon Hasselbacher, appearing at the concession stand.

K. Gordon Murray's Mexi-kiddie movies at the Madison Theater.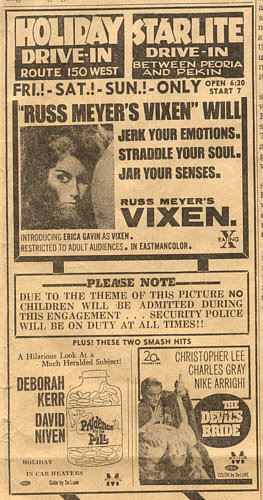 Russ Meyers' VIXEN playing at the Holiday and Starlite Drive-Ins.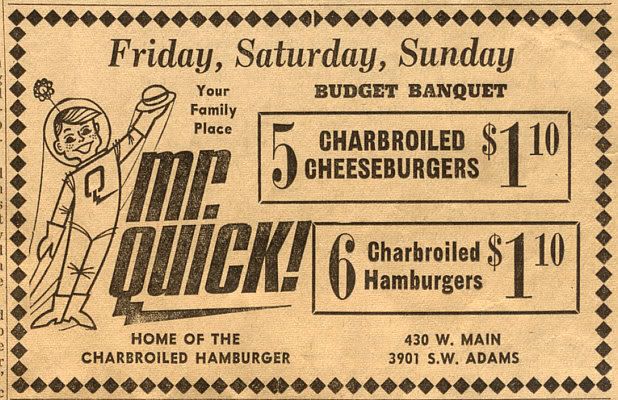 Mr. Quick was a hamburger fast food place that took the Sandy's location in Peoria.
(All photos digitally enhanced by my dad, Bones.)